Profile
vienna_la_rouge's Journal
Free Account
Created on 2011-03-12 00:16:16 (#706497), last updated 2011-04-06 (337 weeks ago)
9,710 comments received, 2 comments posted
1,899 Journal Entries, 21 Tags, 0 Memories, 5 Icons

About
| | |
| --- | --- |
| Name: | vienna_la_rouge |
| Birthdate: | Mar 23 |
| | |
| | |

Mini Bio


I am part of a dying breed, a burlesque Valkyrie.
As a fan and patron of long lost style, I recreate the past with thread and needle.
The debauchery of the 1700s, Hollywood's golden age, the nervous splendor of the late Victorian era and 1890s Belle Epoque, and the streamlined elegance of the 1930s and 40s.
The art deco fashions and art of the Weimar era, including the European propaganda from the years before and during WWII, also fuel the inspiration and designs of my daily wardrobe.
Since age 10, I've been devoted to the fashions and aesthetics of the past. At about that age I learned to sew, and have been recreating the clothing from these eras ever since.
Both from scratch and from my vast collection of vintage sewing patterns.
As a burlesque performer, I like to mix Victorian and 18th century style with old Hollywood glamour. I perform throughout the US and occasionally tour internationally.
Some of the cities I've performed in abroad include London, Paris, Lisbon, and Berlin.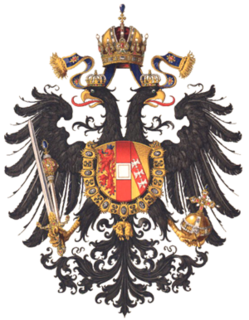 Die Stärke. Der Ruhm. Wir fühlten unbesiegbar.
⊹⊱✿♥ ♥ ♥ ♥ ♥ ♥ ♥ ♥ ♥ ♥ ♥ ♥ ♥ ♥ ♥ ♥ ♥ ♥ ♥ ♥ ♥ ♥ ♥ ♥ ♥ ♥ ♥ ♥ ♥ ♥ ♥ ♥ ♥ ♥ ♥ ♥ ♥ ♥ ♥ ♥ ♥ ♥ ♥ ♥ ♥✿⊰⊹

Connect
18th century
,
1930's-40s style shoes
,
1930s hats
,
1940s hats
,
abandoned places
,
absinthe
,
adam and the antz
,
adam ant
, agfacolor,
alberto vargas
, allach porcelain, almond lattes,
alphonse mucha
,
aristocracy
,
art
,
art nouveau
,
bakelite
,
battlestar galactica
,
bdsm
,
beau brummell
,
beauty marks
,
berzerker
,
betty grable
,
black lace
,
books
,
burlesque
,
bustles
,
catwoman
,
chrome
,
claudette colbert
,
clothing design
,
comics
,
corsetry
,
corsets
,
dancing
,
dangerous liasons
,
david bowie
,
diamonds
,
dior
,
dita parlow
,
doctor who
,
dr who
,
drawing
,
edith wharton
,
eisenberg
,
erotica
,
false eyelashes
,
farscape
,
feather fans
,
feathers
,
fetish modeling
,
foreign horror films
,
fox fur
,
fred astaire
,
full fashioned seamed stockings
,
garmarna
,
garters
,
george petty
,
german uniforms
,
germania
,
germans
,
germany
,
ginger rogers
,
glenn miller
,
glitzkrieg burlesque
,
gloves
,
goldfrapp
,
gormenghast
,
gummy worms
,
gypsy rose lee
,
hats
,
highwaymen
,
historical costuming
,
jayne mansfield
,
jean harlow
,
john singer sargent
,
latex
,
leni riefenstahl
,
lilian harvey
,
lingerie
,
lipstick
,
love
,
lovesick corsets
,
lucy westenra
,
madame pompadour
,
madame x
,
mamie van doren
,
marie antoinette
,
marilyn
,
marlene dietrich
,
martinis
,
millinery
,
movies
,
mozart
,
nazis
,
norns
,
norway
,
opera
,
opera gloves
,
ostrich feather fans
,
ostrich feathers
,
pasties
,
patent leather
,
philosophy
,
photography
,
pin curls
,
pin up
,
plunkett and macleane
,
ragnarok
,
red lipstick
,
rhinestones
,
rita hayworth
,
rococo
,
sally rand
,
sally rand fans
,
sateen
,
scandinavia
,
seamed stockings
,
sewing
,
sex
,
silent films
,
sokkmonkey
,
steerpike
,
stilettos
,
stockings
,
swarovski
,
sweden
,
swing dancing
,
swing music
,
the moulin rouge
,
tilt hats
,
tim burton
,
top hats
,
tricorn hats
,
v for vendetta
,
valhalla
,
vamps
,
vaudeville
,
veronica lake
,
victorian era
,
vikings
,
vintage fetish
,
vintage glamour
,
vintage hair
,
vintage photos
,
virginie gautreau
,
wehrmacht
,
writing
,
wwii reenacting
,
zev

People
[View Entries]

Communities
[View entries]

Member Of (1):

Subscriptions (3):

Administrator Of (1):

Feeds
[View Entries]

Subscriptions (0)

Linking
To link to this user, copy this code:
On Dreamwidth:
Elsewhere: